CREATING YOUR OWN DRUM IS A PERSONAL JOURNEY OF SPIRITUAL GROWTH AND EMPOWERMENT
All from natural and ethically sourced materials
We invite you to deeply connect with the spirit of your drum as you create your own personal instrument to heal, to learn and to evolve spiritually.
For centuries these powerful medicine tools have been used for Shamanic journeying, healing, connection with spirit and, of course, for the beautiful sounds they create.
In this workshop you will be guided step-by-step in building your unique drum in the traditional manner from natural and responsibly sourced materials.
Whilst Leandro will always be on hand to help you, this is a personal experience and bonding with your drum begins straight away, from the moment you touch the hide.
We encourage you to give thanks to the animal and trees as you work and meditate on your intention for this powerful medicine tool, placing it into the drum.
We maintain small groups of five to allow for personal attention and to create a calm, relaxed atmosphere whilst you work as the energy you channel in the process will be absorbed by the drum.
To complete the birthing process of your drum, Leandro will hold a ceremony for the group to thank Mother Nature for providing the materials and to allow you to journey to meet and learn from the spirit of your new drum.
As each workshop is limited to five people early booking is advised.
In advance of the workshop you will be given a choice of materials for the hide, the hoop and the beater.
We also offer the option to embed a crystal in the handle of the drum.
Workshop Dates & Birthing Ceremony:
September 14th
October 5th
10am - 6:30pm
HELD IN BROCKLEY, LONDON SE4 1QA
5 places available per day
£275
Includes workshop and ceremony, all materials, herbal teas and fresh fruit.
A delicious vegetarian lunch prepared by Leandro is available for £10 per person.
If interested please let us know in advance & pass along any dietary requirements.
HELD IN BROCKLEY, LONDON SE4 1QA
"Thank you Leandro for your patience, steadiness, warmth and generosity during the birthing of my first drum. A beautiful experience."
If you are unable to attend the workshop dates, Leandro also offers one to one sessions beginning at
£325
If interested, please contact Leandro with a potential date that suits you.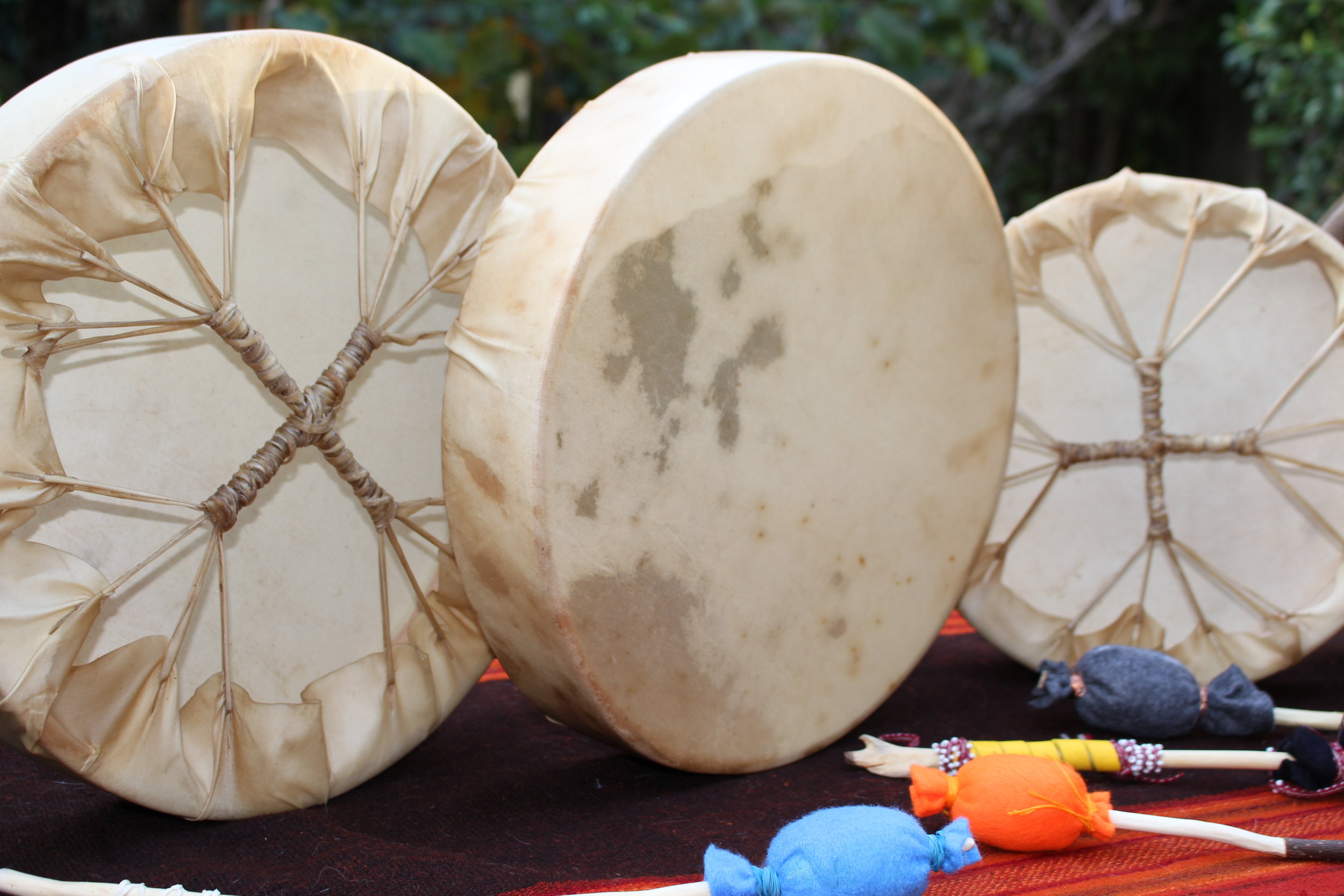 LEARN TO JOURNEY WITH YOUR SHAMANIC HEALING TOOL IN OUR MONTHLY DRUMMING CIRCLE
INTRODUCTION TO SHAMANISM
A DAY LONG WORKSHOP GUDING YOU THROUGH THE TECHNIQUE OF SHAMANIC JOURNEYING